Technology Focus: Push To Talk Over Cellular
11 June 2021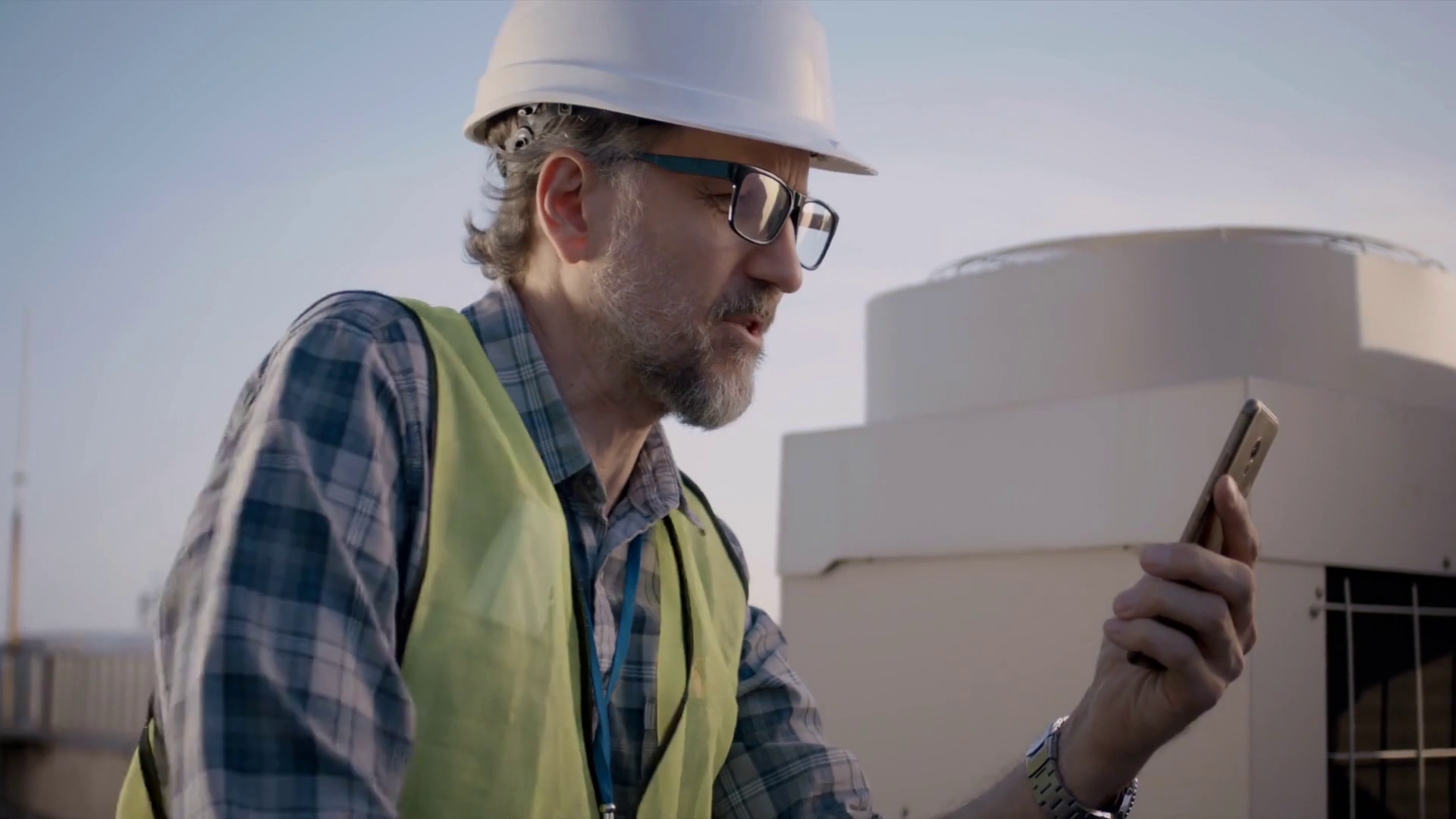 With PTToC becoming a key element of the communication solutions landscape in recent years, it is often marketed as a one size fits all answer to quick deployment and impressive functionality.
But whilst PTToC offers many benefits don't think it is a simple "one size fits all" add on to your radio system, or a quick and easy option for your backhaul solution.
It is clear that PTToC can bring clear and tangible benefits - but to optimise those benefits, minimise the risk and control the cost, consulting with experts is key.
Here TES share some key thoughts on PTToC, it's pros and cons, and how it can form part of a properly integrated communication solution.
What Is PTToC?
Push To Talk over Cellular (PTToC) combines the simplicity and efficiency of push to talk (PTT) with the global coverage of cellular networks.
Delivering communication at the simple push of a button, PTT is the fastest way to connect to your team.
Adding the benefit of existing global cellular coverage, sophisticated digital subscriber and dispatcher devices, more accessible pricing, and full integration into Land Mobile Radio means that PTToC certainly warrants consideration as part of your communication strategy.
What Are the Benefits of PTToC?
The accessibility and choice of third-party cellular networks allows a speedy roll out of any number of smart PTT devices. This means you can grow your fleet at a rate that suits your business needs.
Not only can deployment be quick, TES PTToC offers a full suite of digital fleet management features. Enjoy key benefits such as GPS mapping, individual & group calling, dynamic user regrouping, text & media messaging, job ticketing, and lone working protection.
Given that PTToC usually runs as an application on an android or iOS device - one smart device can be used for a number of tasks, minimising wearable technology and managing cost.
Options of cloud based or owned server hosted platforms offer reliable service and complaint data management.
As IP native solution, PTToC can work over networks with more forgiving latency and jitter than digital Land Mobile Radio (LMR).
It is also possible to deploy PTToC as part of your LMR system. Full system integration allows seamless cross-platform calling, bringing your team yet closer together.
What Are the Risks of Deploying PTToC?
Reliance on third party cellular networks ultimately means that your system can be subject to outages should your cellular service provider experience technical issues.
It is fair to say that most UK service providers offer generally reliable services, and an element of the risk can be offset by using multi-carrier SIM cards. However, network contention in highly populated locations such as concerts, sports events or festivals may mean that cellular the connectively will often be unreliable.
Whilst the initial roll out of a PTToC fleet would usually be cheaper that deploying a privately owned infrastructure, the long-term costs could be higher. This is because each device requires a SIM card subscription, and should you require a multi-carrier SIM the units cost per month could carry a premium.
HM Government has offered guidance to operators of mission critical communication systems to adopt privately owned backhaul solutions. This is in response to the potential for cellular not being available during critical incidents or civil unrest.
For mission critical system operators is often the case, after robust risk analysis, that PTToC works best to add an element of coverage expansion and remote system access to your core radio system.
PTToC to Enhance Existing Systems
Existing digital systems can be upgraded to add PTToC functionality. It is also possible to add only a small number of PTToC devises at outset and scale up, as required, later on.
In-life support packages will encompass your whole communication system, including the integrated PTToC module.
Looking forward - PTToC as Part of Multi Bearer Technology
Multi bearer technology is where a device selects the optimal backhaul for any given location. This means that a radio device will choose between Cellular, LMR, Wi-Fi or Ethernet connectivity in order to connect seamlessly back to the main system. This adds further means of communication and an additional layer of resilience.
TES PTToC Solution Development
TES have been deploying PTToC solutions for longer than most.
In 2017 TES were one of the first system integrators in the UK to be contracted to provide a large-scale owned server solution as part of a multi-site digital radio system roll out. This large London based financial institution invested in the ability to communicate quickly, efficiently and securely with key staff wherever they were in the world. All they needed was cellular coverage for their smart device.
Since then, in addition to deploying and maintaining numerous cloud, server and hybrid-based systems, TES have evolved our PTToC offering to become part of comprehensive safety and emergency response solutions.
In 2018 TES were tasked to devise a wide area PTToC solution for a large security company where teams were deployed based upon daily risk assessment. This fluid team management approach required centralised dispatcher functionality and device management, and the ability to dynamically re-assign users to different groups as they were reassigned during the day.
Also in 2018 TES were engaged to design and deploy a PTToC system for an environment where personnel could experience violent situations.
TES complimented standard PTToC cloud dispatcher and automated group call functionality with both internal and external GPS mapping and an advanced panic alert response mechanism that mitigated two risks: the first being when an alert is raised if/when the control desk is unmanned and the second being when the cellular network might be down or unavailable.
In this case, multi bearer technology was deployed such that the hand-held devices were configured to communicate via Wi-Fi where possible, with cellular available where a reliable Wi-Fi connection was not.
The system incorporated body worn discreet panic alarms buttons. Where staff felt a threat, they were able to discreetly raise an alarm by pressing a button on their uniform. This triggered an alert at the control desk and an automated group call to a pre-defined and appropriately trained responder group.
Being PTToC enabled, all devices were able to be used and tracked when teams were working off site. Once a cellular connection was available the device continued to operate.
With the advent of ATEX complaint PTToC devices, TES have been able to extend PTToC solutions to intrinsically safe sites.
In 2019, TES deployed a PTToC solution to an ATEX site where the focus was on improving the efficiency of goods inward.
The PTToC system, integrated with a centralised control desk, was supported by a range of configurable features to identify lone worker risks and achieved both improvements in team safety and measurable cost savings.
Costs of articulated goods vehicles having to wait to be good received meant that significant penalty charges were regularly incurred. The solution provided a safe and direct method of communication to key staff meaning goods could be checked in sooner and penalties avoided. The radio system and PTToC solution paid for itself in under a year.
In 2020 and 2021 TES have been deploying advanced multi bearer technology solutions where hybrid backhaul technologies accommodate data transmission to include automated background status monitoring and alarm management.
With potential connectivity via LMR, cellular, Wi-Fi, Bluetooth and ethernet the potential tangible operational and safety benefits for your business have never been greater. However, when defining how that is achieved, and assessing the cost benefit, there is no substitute for experience.
Talk to the experts, talk to TES.
This is who we are.